Organizational Leadership
The organizational leadership degree program focuses on human relations, communication and leadership in a professional environment. With an emphasis on human behavior and interpersonal relationships, the organizational leadership degree is broadly applicable for students with professional career paths in supervision and leadership in an organization. Partnering organizational leadership degree requirements with a secondary area of study (minor or area of concentration) aligned with educational and career objectives equips students to lead in their areas of interest.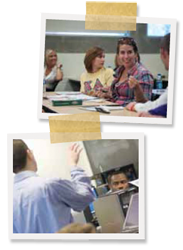 Department of Political Science, Criminal Justice and Organizational Leadership

Bachelor's degrees
Political Science
Criminal Justice (also offered as an associate degree)
International Studies
Organizational Leadership
Minors
Criminalistics (recommended for natural science majors)
Japanese Studies
Latin American & Caribbean Studies
Middle Eastern & North African Studies
Pre-law
Selective Admission
Admission to the university does not ensure acceptance into selective-admission degree programs. You must meet these admissions requirements to declare a major in political science, criminal justice or international studies: for freshmen, a 21+ ACT composite (or 990+ SAT combined reading and mathematics score); for transfer students, a 2.5+ cumulative GPA.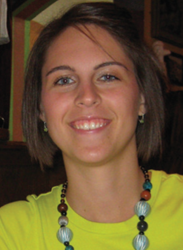 Student Spotlight
Emily Romito '10

Emily says the Organizational Leadership program allowed her the flexibility to take classes online as well as in a traditional
classroom.
"I was able to build a class schedule around work and still be involved in campus life. I took classes in business writing, organizational change and social psychology. I now have a tool kit full of resources and mentors to help me be a successful leader now and in the future."
Emily, a 2011 graduate, is now attending James Madison University to earn a master's degree in college student personnel administration. Emily will be working as a graduate assistant for the Department of Counseling and Student Development. Emily was recognized as the 2011 organizational leadership student of the year.
What can you do with a Organizational Leadership degree?

Banking & Finance
Distribution/Logistics
Education
Executive Development
Government
Healthcare
Human Resource Management
Legal
Manufacturing
Nonprofit
Retail
Telecommunications
Transportation
Pharmaceuticals